Written by

MDC Newsroom
Colocating on the border in cities like El Paso is essential for networks that want to service the Mexican market successfully. The network infrastructure in Mexico splits traffic into two segments, routing the North through the U.S and servicing the South from within the country.
The northern states of Mexico benefit from the proximity they have with international Tier-1 networks in the United States. The city of El Paso, for example, is easily accessible and its location on the border provides a strategic location for Mexican operators looking to offload to markets like Dallas, Los Angeles, or even Phoenix.
For internet providers, El Paso provides a direct route that runs all the way to Torreón, Coahuila. This route connects half of Mexico and helps networks to avoid long travel distances within the country to access hubs like McAllen or connect to Monterrey.
This location is well known by operators and most understand the importance of the route. MDC Data Centers is the only neutral colocation provider in El Paso with zero restrictive policies and purpose-built facility designed to enable our carriers to meet the demands of the surrounding markets.
A closer look at MDC El Paso
MDC El Paso was designed and built for carriers. Our data center facilities in El Paso guarantee the safety and tranquility of your network with support of on-site engineers ready to meet any demand and backed by a NOC department available 24 /7.
Quick facts about MDC El Paso:
Data center space: 5,500 sq ft
Power Backup: Generators, Batteries and UPS
Power Redundancy: N + 1
Security: Physical (PIN and Card), CCTV, and Recorders
Connectivity: International Fiber Crossing connecting El Paso with the city of Juárez, in Mexico
MDC El Paso offers total control to its customers with a business model that enables them to choose the best interconnection options for them and access to a dedicated border fiber crossing.
Download our market analysis of El Paso to learn more about this market and why it is one of the most sought after colocation and interconnection options on the border.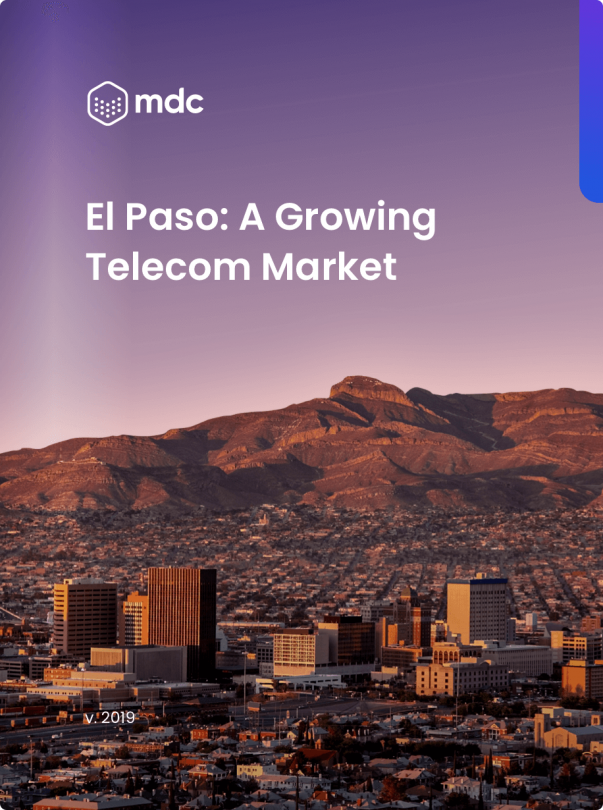 At MDC Data Centers, we connect the largest concentration of Mexican carriers in the United States and we continue to successfully assist leading ISPs to successfully serve the Mexican market. Our data centers are located strategically in border cities to create an interconnection mesh for Mexico and the world.