Why is neutrality important in our industry? And why is a neutral colocation option in El Paso critical for international carriers to successfully service the Mexican market? Today we will be exploring these topics and more with telecom veteran and MDC's Director of Strategic Planning, Ivan Eng.
Ivan, what does it mean to be "neutral"?
It's the characteristic of being impartial. In our industry, a neutral colocation provider enables its clients to connect freely with anyone they choose without preconditions. The service provider, in this case MDC Data Centers, does not give preference or an advantage to any particular member of its ecosystem enabling an even playing field for all participants.
What are the advantages of a neutral data center?
Freedom of choice
Each carrier can make interconnection decisions based on their own needs and preferences instead of being constrained by their colocation provider's service conditions. This way carriers can always choose the best options for them.
Brings out the best from everyone
Because every carrier in a neutral space has the opportunity to position their offerings equally, the end result is improved quality of services, more competitive pricing, and overall better network designs for everyone. Neutrality also makes it easier and more attractive for more and more networks to join an ecosystem, therefore, an increasing source of opportunities.
Peace of mind
Neutrality also means carriers do not have to be concerned about the potential influence or interference from their colocation provider affecting the way they can sell their services or establish relationships. It is one less problem our carriers need to worry about.
What happens when there's an absence of neutrality?
Uneven competition
Data centers that are not neutral normally establish a preferential relationship with a particular carrier by giving them better terms which in return enables that company to offer their services to others at a lower price. The other participants of that ecosystem may not have access to such favorable terms and will operate at a disadvantage. Sometimes data centers can even pose direct competition to its clients by offering similar services and because they own the infrastructure they gain a pricing advantage.
Lack of choice
In some instances, colocation and interconnection options are offered forcefully bundled which removes the ability for the rest of the ecosystem to choose a service provider freely. That disadvantage can act as a deterrent of entry for new networks to join. Overall these conditions contribute to an ecosystem where there is a lack of choice and stifled growth.
Impact to services rendered
We value your time at MDC, and when our clients reach out to our NOC, or operations team members, we continue to follow a neutral position. We do not prioritize service requests based on preferential treatment or special relationships. Most importantly, we strive to provide the best service and experience to all our clients. These benefits are often missed in spaces that lack neutrality and as a result, clients can suffer an impact on the services they receive.
Why is it important for carriers in El Paso to have access to a neutral data center?
For internet providers, El Paso is a strategic location that provides a direct route that runs all the way to Torreón, Coahuila. This route services the northern states of Mexico which have the highest internet consumption rates in the country.
MDC Data Centers is the only neutral data center in El Paso that offers total control to its customers with a business model that enables them to choose the best interconnection options that are essential for them to service the Mexican market successfully.
The telecom market dynamics in Mexico have made it hard for neutral options to develop which is a problem for international carriers that have come to expect it. For them, MDC El Paso offers the best of both worlds: close proximity and easy access to Mexican networks (and routes) and the freedom that comes with total carrier-neutrality.
What is Actively Neutral™ ?
Being neutral isn't enough. At MDC, we take a more proactive approach to drive the growth of our customers by actively helping them promote their offerings and helping discover new or overlooked opportunities in our ecosystem – that serves as the cornerstone of our Actively Neutral™ philosophy.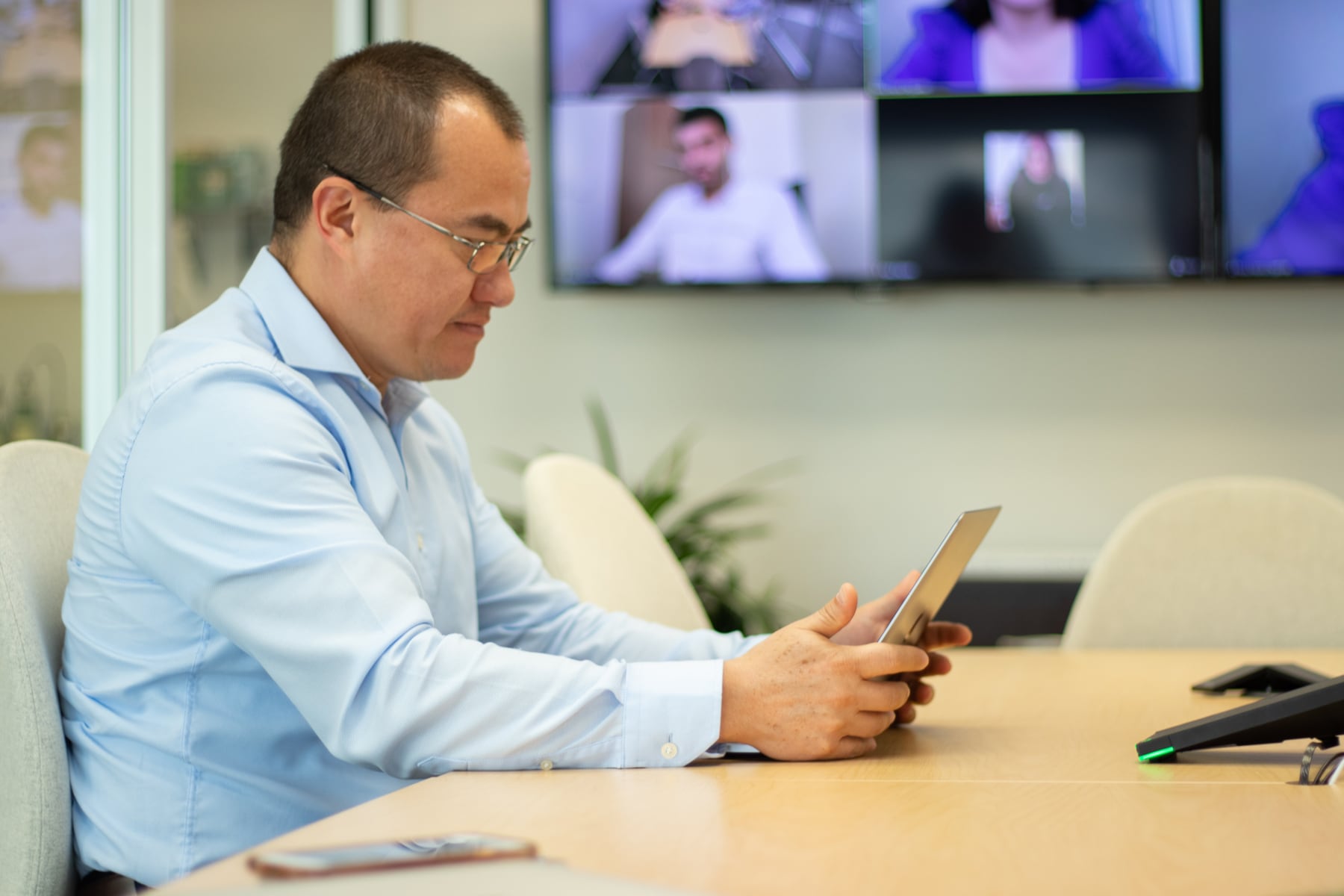 Being neutral isn't enough. At MDC, we take a more proactive approach to drive the growth of our customers
Ivan Eng Strategic Planning Director
We facilitate the interconnection between top network operators and content providers with a series of marketing and sales strategies that help connect them with the right decision makers of other networks.
---
Take a closer look at El Paso
Now, more and more ISPs and content providers are choosing El Paso for interconnection and the list keeps growing. Download our market analysis to learn why this city is a premier option to engage with telecoms in Mexico.