Written by

MDC Newsroom
The new version of the MDC Marketplace introduces a number of key new features to the platform, like the Quote Assistant that helps users search for service providers more easily.
1
Select the service you want to quote
In this step, select the service you want a quote for by following choosing one of the following options: IP Transit, Transport, or Dark Fiber.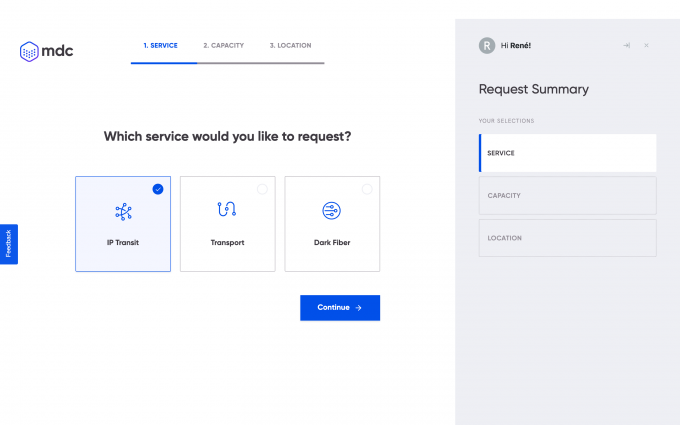 2
Choose the service capacity you need
Depending on the service you selected there will different options available. Here you can choose the capacity for IP transit and Transport, or choose the number of fiber pairs you require.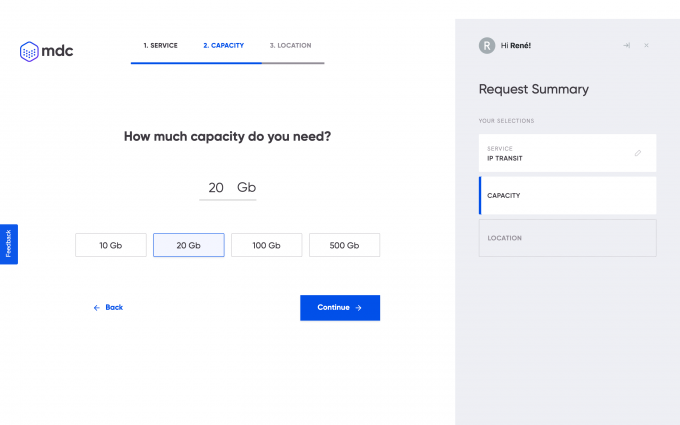 3
Select the location where the service needs to be delivered to
Once you provide information about which product and the capacity you need, our Quoting Assistant will then ask you for the location where the services need to be delivered to and you will be able to view the providers that match your request specifications.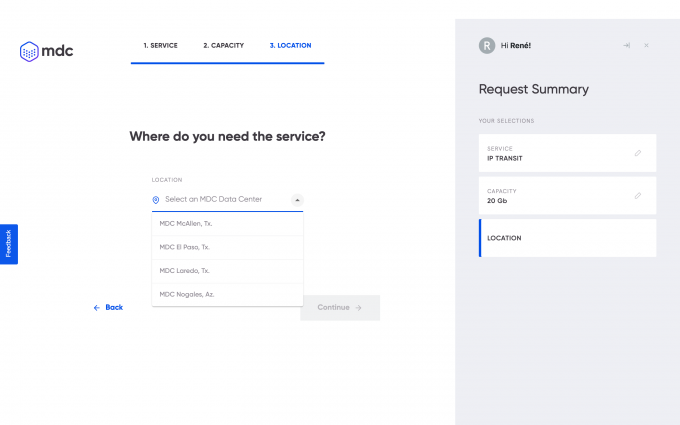 4
Choose the providers you want to request a quote from
Our Quoting Assistant will display to you the various service providers in our ecosystem that can provide a quote for the service you want, and remember you can choose more than one.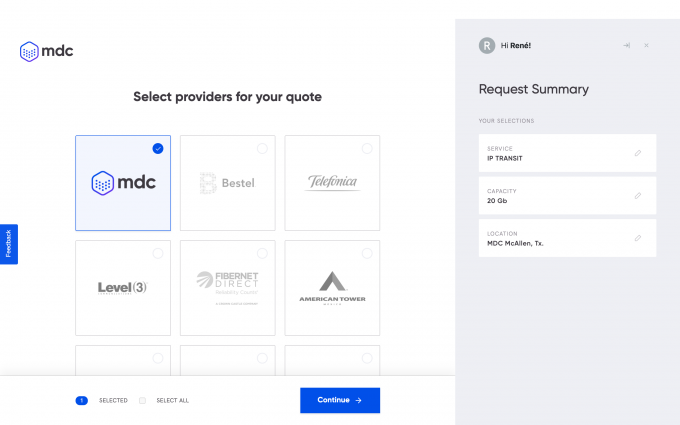 5
Finish customizing your request
Provide as many details as possible, this will help you to get better more accurate quotes in less time. While this section is optional, we suggest taking a second look.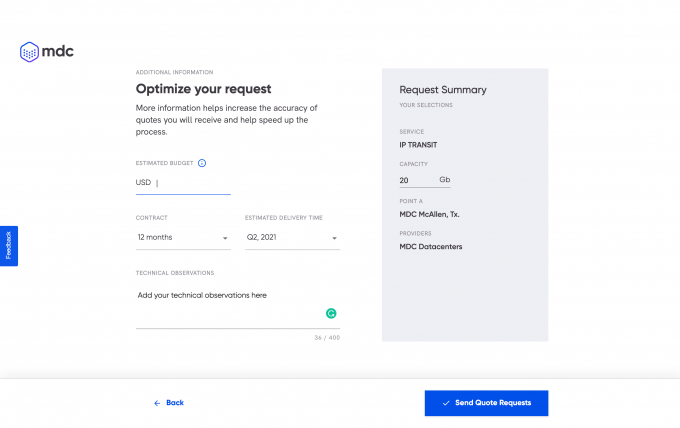 Additional custom fields:
Estimated budget
Contract term
Estimated delivery date
Technical observations
Once everything is complete, all you have to do is click "submit" and it is done. Your quote requests will be on their way. You can always modify your request whenever you need to and you will always have a summary of your request visible.
And just like that, you're ready! Now you can easily send quote requests from the new MDC Marketplace.